PV Performance Analytics Reporting for efficient asset operations. These powerful web applications are connected directly to devices in the field and analytics engines in the cloud to make asset performance data accessible and actionable to owners and operators.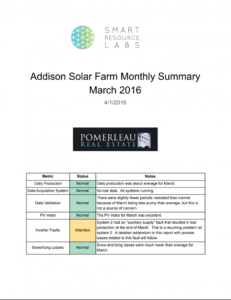 These automated analytic scripts turn the time-series data collection into actionable information that supports operations & maintenance teams in moving from reactive to proactive maintenance. SRL's retrocommissioning report establishes a baseline. Monthly performance reports include subject matter expert analysis.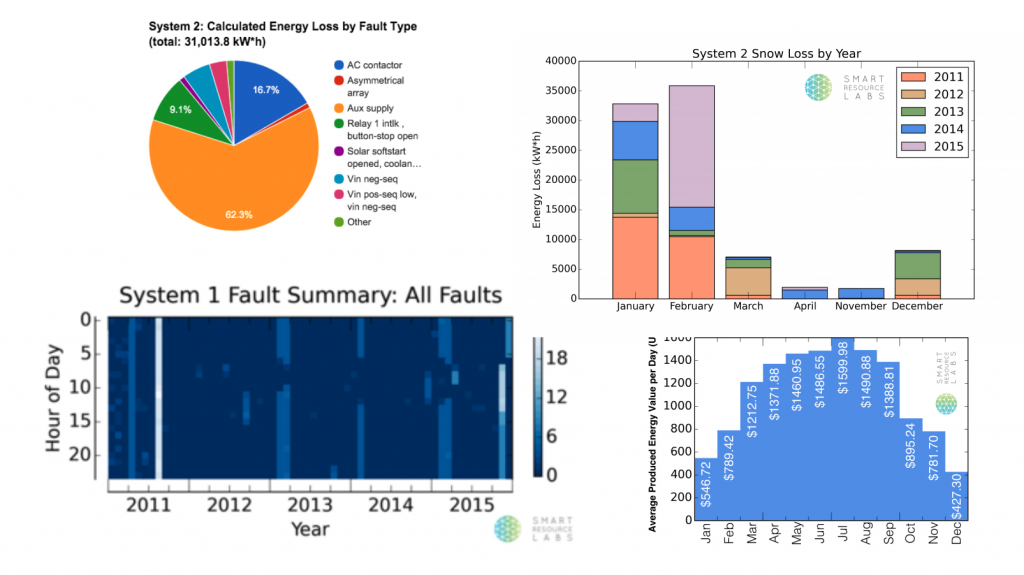 There is a one time fee for both setup and historical retro-commissioning reports (baseline).