PV Performance Analytics Reporting for efficient asset operations.  Front page summaries and automated analyses back end.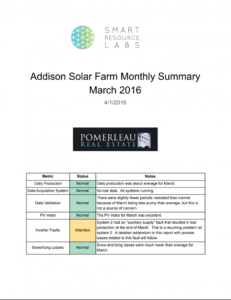 These automated analytic scripts turn the time-series data collection into actionable information that supports operations & maintenance teams in moving from reactive to proactive maintenance. SRL's commissioning report establishes a baseline. Monthly performance reports include subject matter expert analysis.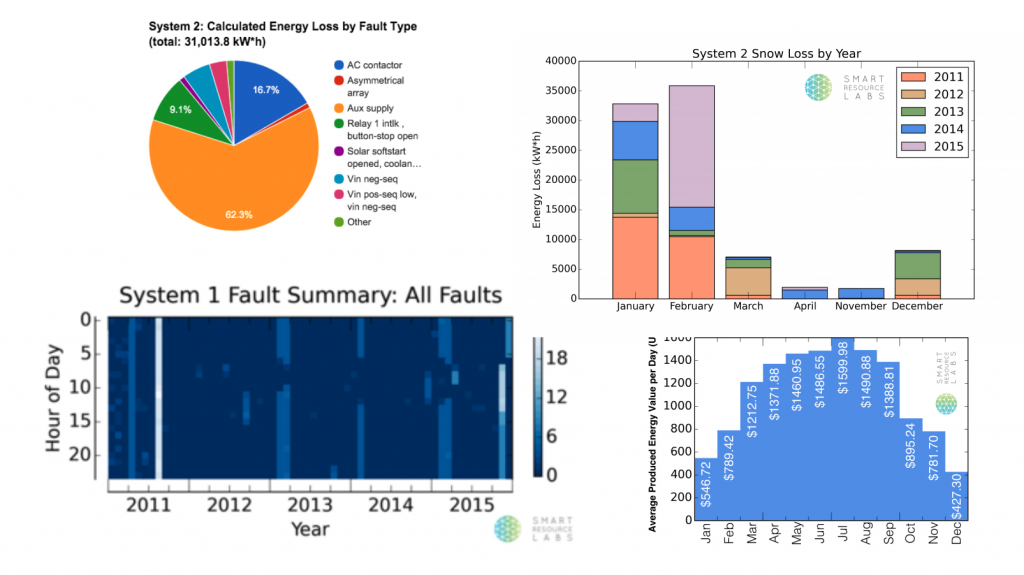 There is a one time fee for both setup and historical commissioning reports (baseline).