A critical component in our interoperability platform is Smart Resource Labs' SRLink submetering packages.  This includes our proven end-to-end data assurance process along with customized, open gateways. The SRLink streamViewer is designed to enhance  portfolio applications and has been proven with distributed PV asset owners, energy efficiency program administrators, manufacturing plants and universities.
Components: 
The core of the Pilot Pack is our 10 step data assurance process outlined below, as well as our stream viewer and performance reports.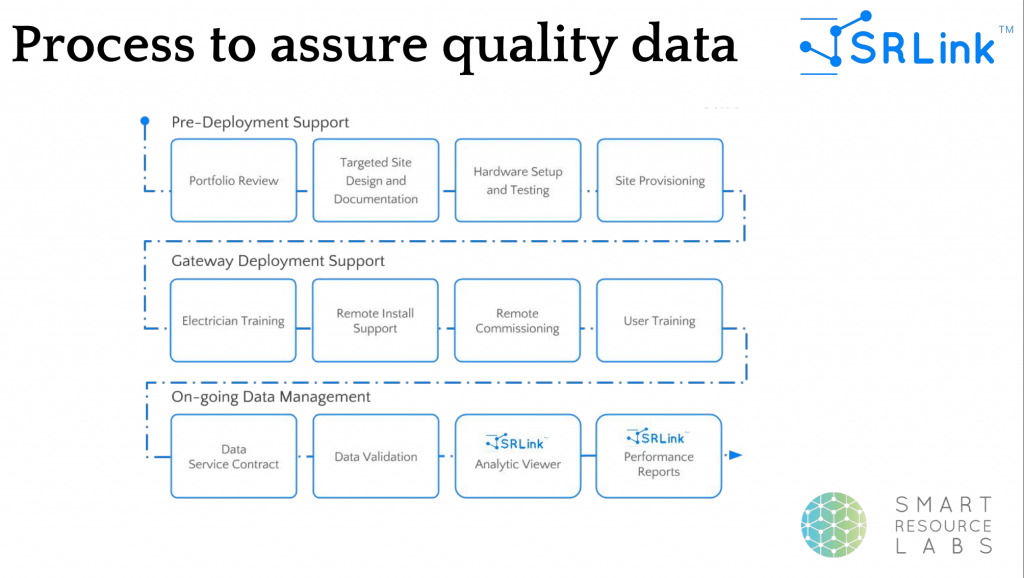 The main components of the pack are our remote commissioning stage, which includes automated reports for all installations, and a full recommendations report included in our portfolio review stage. Other products included in the package are targeted site design and documentation, 10 Ethernet gateways/nodes in monitoring hardware package (including provisioning and set-up), 1 day electrician and user training, remote install support, and 1 year of data support and validation.